Embossing has been a tool that has been used for years by printers, businesses, and marketers to make that image you have pop out. A lot of us these days are tired of the same old mundane business cards and documents and are looking for a way to emphasize a design, embossing is usually a great way to do this.
Emboss vs Deboss Basics
The basics of embossing are simple; embossing is used to imprint and to press things onto paper to create an elevated design creating a sort of 3-D effect. Embossing is having the 3D portion pop outward, debossing is having the 3D portion pop downward.
Example Of Embossing –
Example of Debossed Folder- 
Emboss
The process of embossing raises a logo or an image creating a 3-D effect over the specific paper that is used. The primary method involves pushing a metal dye onto the paper or card stock from underneath causing an elevation. After this process is completed, you can then later add ink or a type of foil to it to give it a combined 3-D effect. If you decide not to use any ink or foil, this is called a blind emboss.
The usual imposing uses two dyes one which is raised and one which is recessed the two dyes fit into each other with the raised stock die coming into the recessed stock die. After this process is completed pressure is applied to squeeze the paper fibers into position.

What is Debossing
This is the exact opposite of embossing whereas we create an indent in the material rather than a raised portion of the material we can also call this a depression. The process is similar where a die is stamped leaving a depression if you choose to leave the debossing as is without any die this is called a blind deboss whereas if you add ink, this is called a color registered Deboss.
Both of these different techniques can be used with offset printing or foil stamping, and many different types of dyes can be added including single level, multilevel, or beveled edges.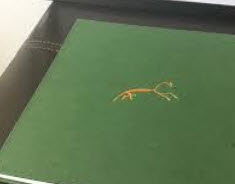 Uses
The most common uses of debossing and embossing usually pertain to the business card world. It's very common to see some business cards using embossing to give a particular pop to a company's logo or debossing to get a certain debossed font. Another prevalent use includes different folders for presentations. There have also been times where book covers have incorporated some embossing on the titles and certain pamphlets and flyers at times utilize the service.
Embossing is far more common than debossing, and if this is not for you there are also many different finishing options available.
Considerations for a printer using embossed vs debossed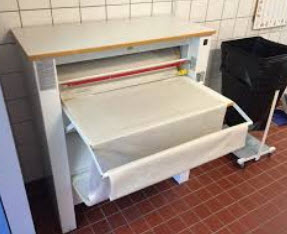 One, the pressure, the intensity of the tool you use can significantly affect the results if you use a pressure that is too low the design may not take correctly
Two, temperature, consistency leads to the best possible results too little heat, and the design will not take
Three, depth, though the actual artwork that you have will usually determine the depth, a professional may like to take advantage to get a better depth for specific purposes
materials used – there are many types of metals that are used, but the most common ones include zinc, magnesium, copper, and brass
Deboss printing is available from many regular printers out there as well as emboss printing its preferrable to choose a printer that knows how to deboss or how to emboss rather than an amateur. Also materials are key since there and many types of embossing including lesser known styles such as leather embossing.
Different machines include, foil stamping machines, hot foil stamping machines, regular printing machines, die cutting machines, stampl machines and your run of the mill machine that may have emboss and deboss features.
Blind embossing
This is the process of using no ink or foil for the highlights of the edges this still produces a 3-D effect, but the result is much more subtle and pronounced
Registered emboss
This is the process of using embossing with elements like ink, foil, punching and secondary images to create a more pronounced or 3-D effect than a blind emboss would initially have
Combination emboss
This is embossing with the combination of a foil stamp where you would align the foil over the image or combination die that would cut the edges and break the foil away creating the 3-D effect. This is very similar to the registered emboss